Branding the sunscreen that safeguards the health of coral reefs.
The ocean's coral reefs are truly one of nature's most miraculous treasures. Colorful and vibrant, coral reefs are a living landscape filled with biodiversity, serving as home to fish and other marine creatures of nearly every shape and size. Unfortunately, the earth's coral reefs are under threat. According to the World Wildlife Fund, approximately one quarter of coral reefs are damaged beyond repair. It is with conservation in mind that we must do everything in our power to protect these habitats, including protecting our skin with reef-safe sunscreen. Coral Safe sunscreen provides UVA and UVB protection that is also biodegradable, water resistant, non-allergenic, and includes no chemical fragrances. These benefits, along with its reef-safe formulation, make Coral Safe the perfect sunscreen for snorkelers and scuba divers. Plus, it's gentle enough for children.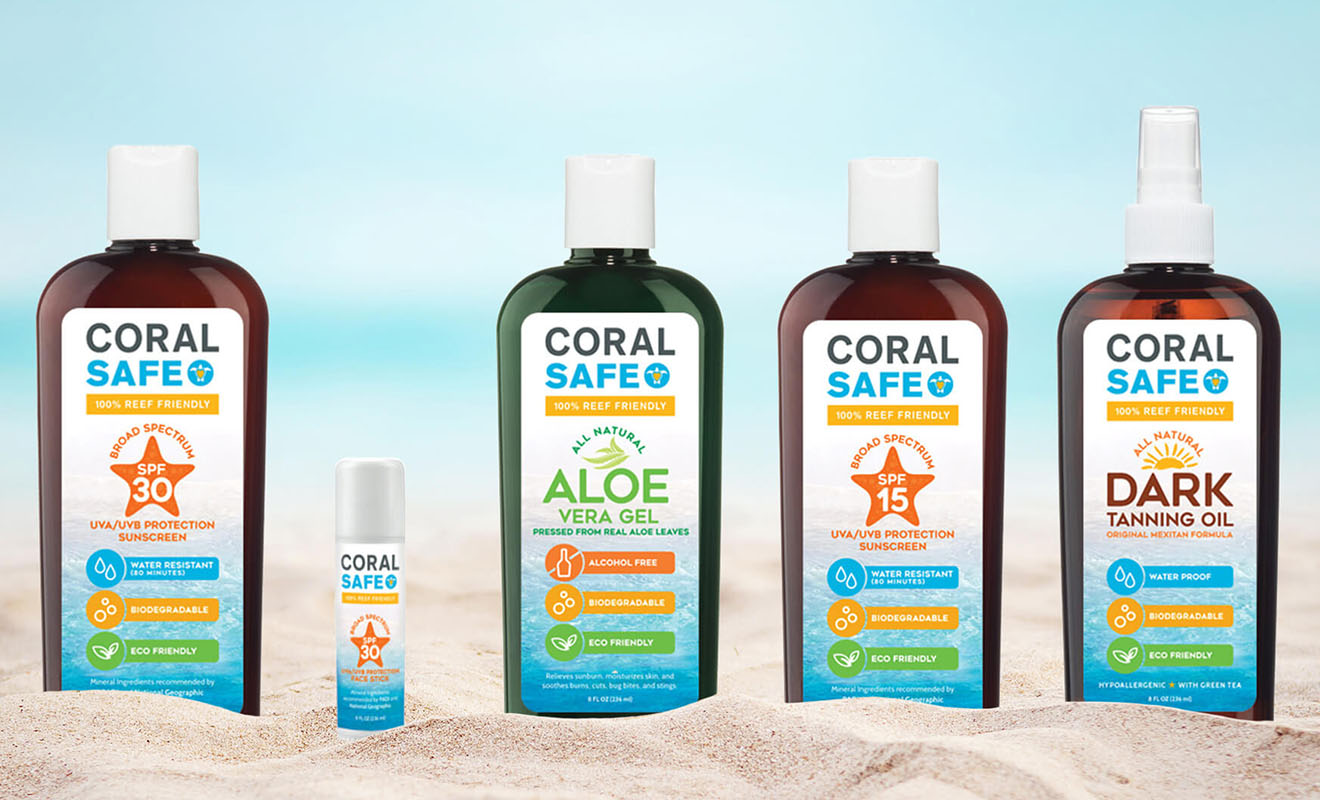 When Coral Safe decided to refresh their brand and product packaging, it was particularly exciting to Domoto's founder, Drew, who spent his college years enjoying Florida's First Coast and has experienced adventures in the waters of the Gulf Coast, the Sea of Cortez, Hawaii, and the Sea of Japan. Domoto worked with Coral Safe to design a new brand and packaging design that recognizes some of the ocean's most iconic creatures: the sea turtle and starfish. We also developed brand benefit iconography and rolled out a cohesive brand packaging system across all form factors, including bottles, tubes, face sticks, and spray bottles. Whether you're a landlocked ocean lover like us or you have the privilege to live near the ocean, help protect the robust ecosystems that are coral reefs and choose Coral Safe.