Making waves in the water industry.
Water is the most important and critical resource on earth. Based in the Netherlands, Voltea is a game-changing company improving accessibility to clean, low-cost water for people, the environment, and businesses. Equipped with a portfolio of award-winning technology, customizable capabilities, and scalable solutions serving a broad spectrum of markets, Voltea turned to Domoto Brands to help them communicate their story, showcase their products, and enable customers to select ideal solutions for their needs.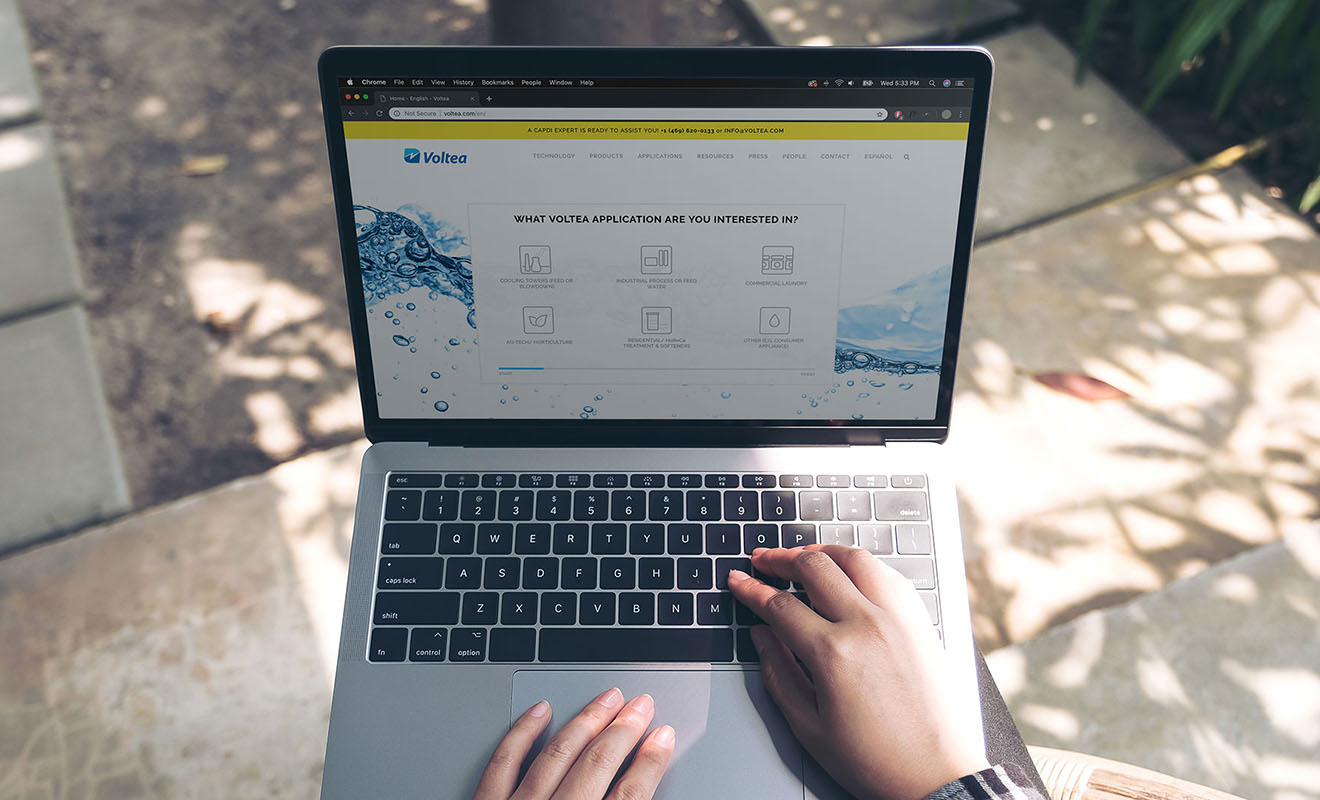 Images of water provide a visual motif for the site while responsive functionality, bilingual capabilities, dynamic data visualizations, and application-specific content effectively present Voltea's innovative deionization technology.