When every second counts.
What would you do if you were having a stroke? Where would you turn for immediate information? What questions would you or a loved one pose once at the hospital? These were questions asked by the National Stroke Association, a 501(c)(3) based in Centennial, Colorado whose mission is to reduce the prevalence and overall impact of stroke. To further its work toward educating the stroke community and providing free resources and programming for those impacted by stroke, National Stroke Association engaged Domoto Brands to create an acute website packed with valuable information on stroke, key resources, and direct lines to emergency aid.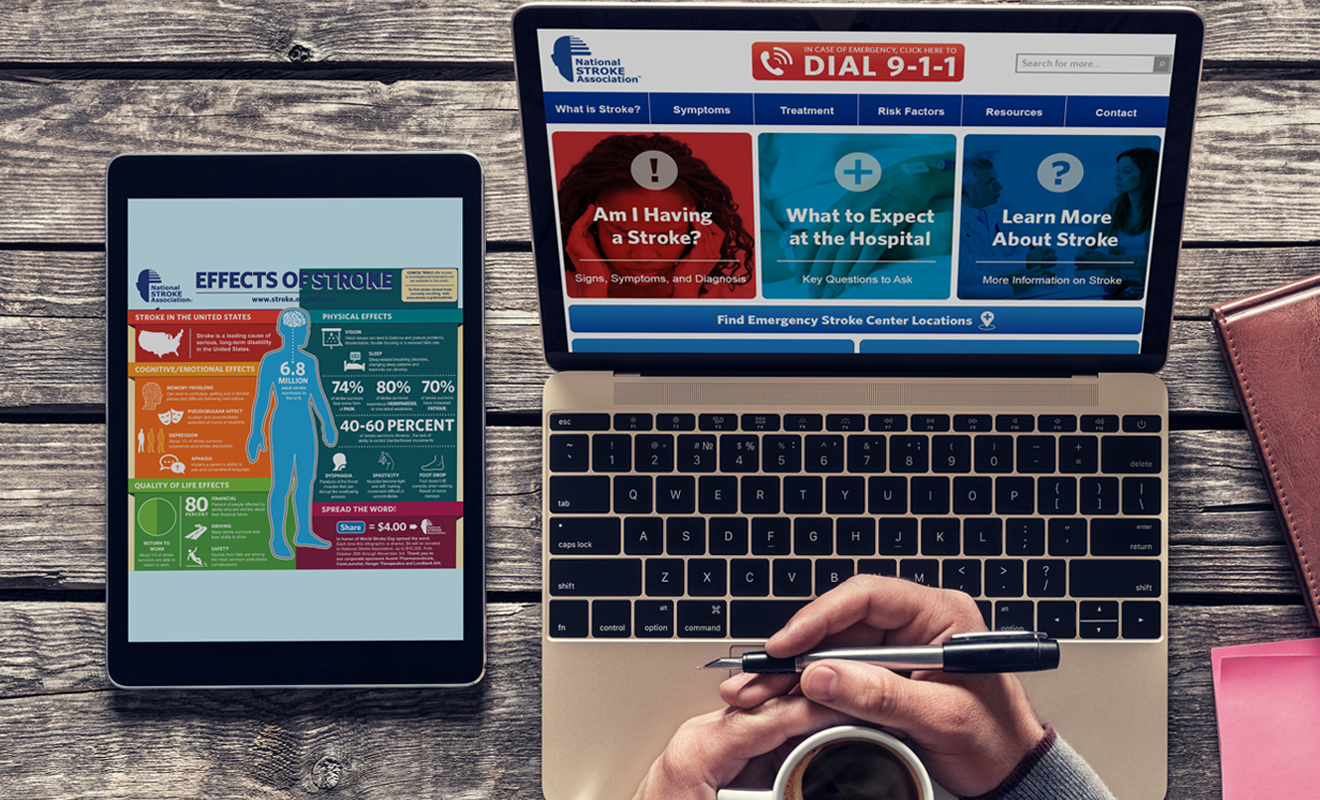 In creating the acute website, Domoto Brands took a mobile-first approach, knowing that in critical circumstances, one must have access to resources on the go. Users were provided a link that triggers a call to 911 in times of emergency, as well as the Stroke Help Line. A simple, image-based navigation was utilized to ensure accurate and efficient conversion to specific topics and information. Aspects covered within the site include guidance for assessing stroke symptoms and response directives, understanding what to expect once at the hospital, and resources on the different types of stroke, risk factors and treatments. After stroke, the site still provided a wealth of useful information to inform ongoing education and stroke recovery.