Same team. Same care. Same purpose.
New name. New image. New breakthroughs.
Since 1982, the Transitional Learning Center (TLC) has provided the highest level of post-acute and long-term traumatic brain injury care through its four facilities in Galveston and Lubbock Texas. Embracing a powerful story as well as opportunities presented by organization changes and the construction of new facilities, the leadership team decided to pursue a comprehensive rebranding effort including a change of name. It was important the team found a partner with whom they could trust and build a relationship, but was experienced in healthcare brand development – particularly neurorehabilitation.
Over the course of the brand development process, our team conducted numerous interviews with patients, staff, family members, and other key stakeholders in both Galveston and Lubbock. Their stories and insights were positively moving, allowing us to dig deep into key value drivers, motivations, and aspirations. The result, Moody Neurorehabilitation Institute (Moody Neuro) brings together an origin story, culture, and dedication to care focused on achieving one purpose: Breakthroughs in Brain Injury.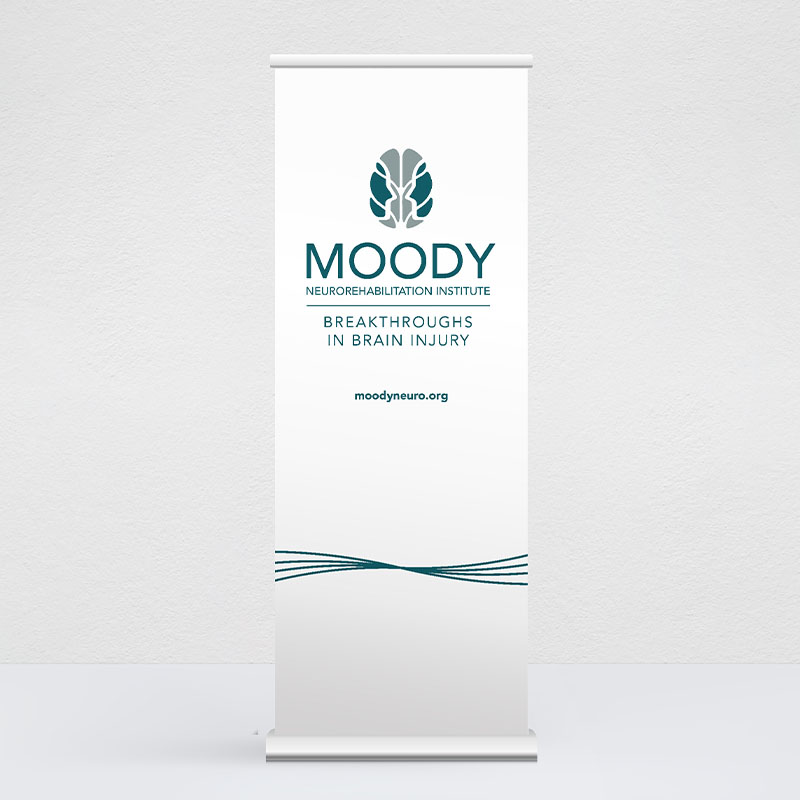 The Moody Neurorehabilitation Institute brand identity was inspired by a mosaic where different shapes and fragments come together to form a cohesive and vivid image. For Moody Neuro's identity, the image of a brain is formed. Within the brain, two faces in profile convey the idea of one human experience shaped by life before and after brain injury. Because they face one another, the profiles also communicate the relationship between the patient and their doctors, therapists, support staff, family members, and community. The two hemispheres also speak to two locations, Galveston and Lubbock, which possess unique approaches, facilities, and personalities, but both strive to achieve a common goal.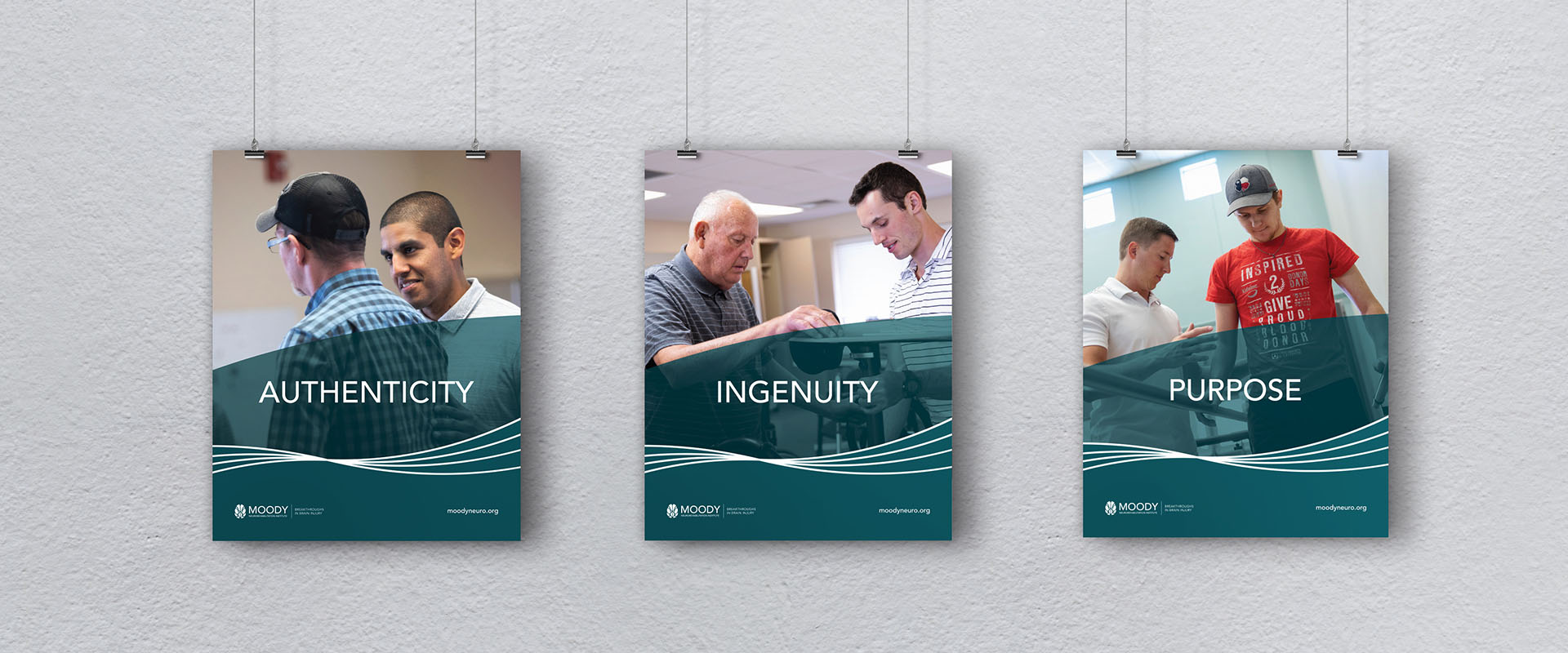 In an effort to launch the new name and identity, Domoto applied it across the brand ecosystem to traditional and digital touchpoints. Key to this effort was the re-imagination of the website, focused on creating an intuitive user experience based on visual and written storytelling, that highlighted each of the capabilities of Moody Neuro's four locations. To signal the launch of the new brand in a manner that preserved both trust and brand equity built over decades of service, carefully crafted messaging was deployed. "Same team. Same care. Same purpose. New name. New image. New breakthroughs." Armed with a powerful story and capable leadership as well as a new name and brand, the future is bright for Moody Neurorehabilitation Institute and the people it cares for. We are left forever moved by the stories we heard and the people we met. They continue to inspire our approach to work and our perspectives on life.